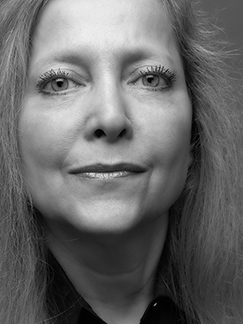 Photography by David Moog / Courtesy Burchfield Penney.
Jennifer Koury, a watercolorist, delights in the natural world's play of light and color on forms.  She derives pleasure from watercolor's whimsical properties: color bleeding, reticulation and natural paint sediments, allowing her imagination to take her where she wishes.  Koury has enjoyed a rewarding career as a dedicated painter and freelance illustrator.  She is published in both children's and adult based books.
A previous finalist in the Chautauqua Annual Exhibition of Contemporary Art, she has exhibited her paintings both solo and in gallery exhibitions.  Her work is featured at George Washington's Mount Vernon, Yuma Regional Medical Center, Arizona, and A Musical Feast, Classical String Performance and Art, NY,
A Musical Feast at Westminster 2020. 
After graduating from Virginia Commonwealth University in Painting and Printmaking, Koury continued her studies to graduate from the prestigious Art Center College of Design, California.  She resides with her family in the Buffalo, New York area, where she is inspired by the natural beauty of Western New York.
Contact her at: jennifer@jenniferkouryart.com

To view Jennifer's work, visit Meibohm Fine Arts Gallery: Meibohm Fine Arts